Gastronomic spaces
Organic cuisine
Commitment to health and quality
Especially sensitive when it comes to nourishment and conscious of the importance of the quality of foods, we cook most of our dishes with products of our country house "Finca La Vizcaína", located in Valle Guerra, with the guarantee of the possession of the certificate for ecological production of the Canary Islands.

Personalised gastronomy
Buffet restaurant
In our main restaurant located on the second floor we offer you an excellent varied buffet with special dinners and a selection of local and international dishes. Besides there is a corner for fresh cooking according to your taste. Please let us know if you suffer from any intolerance and we shall take care that your nourishment will not be altered.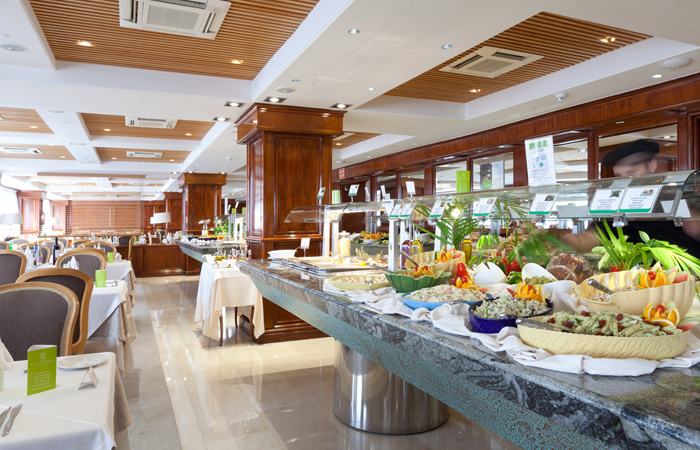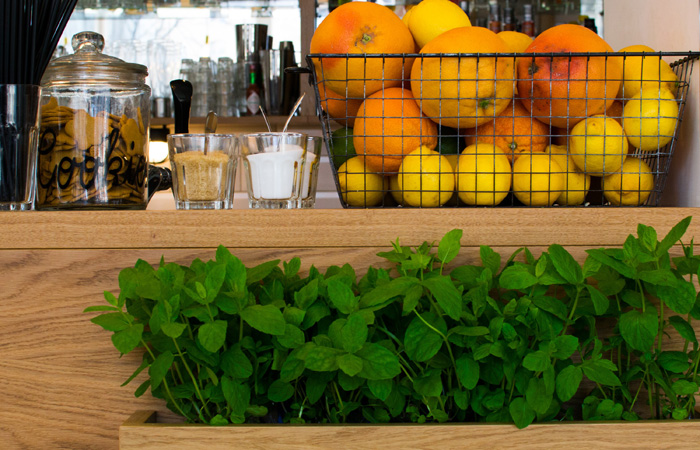 BangoSol Terrace
With sea views
Our terrace is situated directly at the Paseo Colón, where you can taste an extensive variety of juices and natural drinks, exotic fruits and food from our own harvest, or if you would like you can enjoy as well our Menus. Enjoy the natural taste seated right in the Paseo Colón accompanied by the sea breeze.
Drinks
Enjoy the show, the dance or the evening entertainment whilst drinking your favourite drink or our new and exotic surprise offered by our extensive list of beverages.
Kontiki Lunch
À la carte
Next to the panorama pool, an ideal place for a snack at lunchtime or a meal à la carte. Wonderful in the afternoon for a coffee with a nice piece of cake.